The capital market business team of King & Capital Law Firm ("King & Capital") consists of lawyers with rich experience and considerable expertise in capital market operations. They pay intense attention to summarizing theories from practices and applying the theories to practice. King & Capital also hires top-tier experts from many academic organizations and judicial departments to act as senior advisers and assist the department's lawyers in solving thorny issues.
Expand
Customer service
National Toll Free:400-700-3900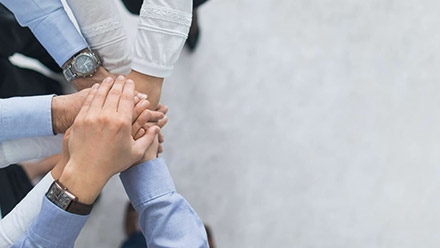 Related teams
Service by heart is trustworthy
Business
Legal services relating to IPO and listed companies

King & Capital provides high-quality companies with legal services throughout their listing in the Chinese and foreign stock markets, including but not limited to assisting them in carrying out joint-stock reform before IPO, improving corporate governance structure, launching pre-IPO financing, providing pre-IPO counseling, going IPO and issuing various securities and financing instruments, as well as rendering professional services for the daily operation of listed companies, assisting clients in completing daily information disclosures, connected transactions, major asset reorganizations, witnessing shareholders' general meetings, public or directional issuance of additional shares and other securities.

M&A and reorganization of listed companies

Through the planning and design of transaction tools, transaction structures, transaction processes, etc., King & Capital provides both parties to a transaction with M&A, reorganization, equity transfer and other capital operation services, in order to promote the integration of the industry and the development of enterprises; assists in the implementation of the takeover of control over listed companies and anti-takeover; assists in the implementation of the acquisition, sale or replacement of assets of listed companies; assists large enterprises in conducting industrial integration and enhancing the market share and competitiveness through M&A deals; introduces Chinese and foreign strategic investors into domestic enterprises; designs equity structure optimization plans for listed companies; helps enterprises to launch cross-border M&As; assists enterprises in strategic planning, regional industry integration, industry planning and restructuring; and provides legal services in respects of management buyouts, employee stock ownership and equity incentive plans.

Bankruptcy and restructuring of listed companies

King & Capital participates in the bankruptcy and restructuring of listed companies as a receiver, by formulating practical and feasible restructuring plans, assisting companies in introducing high-quality strategic investors and completing information disclosure, transaction review and major asset restructuring in the restructuring process, and effectively helping listed companies on the verge of bankruptcy to restore their profitability.

New Third Board listing business

King & Capital provides whole-process legal services for listing and trading of enterprises in the National Equities Exchange and Quotations, including but not limited to due diligence investigation, joint-stock reform, improvement of corporate governance structure, regulating of the company's business conduct, provision of necessary pre-listing counseling to directors and supervisors, issuing of legal opinions on the listing and public transfer of shares on the New Third Board, and provision of ongoing legal services after listing.

King & Capital assists clients in issuing various types of debt financing instruments such as listed company bonds, corporate bonds, convertible bonds, subordinated bonds, short-term commercial papers, ultra-short-term commercial papers, medium-term notes and perpetual notes, solves the problems the clients meet in the bond issuing and financing process, and issues legal opinions on bond issuing for clients.

Asset-backed security business

King & Capital assists clients in issuing various types of asset-backed securities products, exercises legal due diligence on special plans, helps clients to screen underlying assets and set up transaction structures, drafts and reviews a full set of legal documents, and issues legal opinions.

Capital market innovation business

King & Capital provides enterprises with forward-looking legal services relating to all kinds of commercial transactions, innovative business and business transformation in China's multi-level capital markets, such as the Main Board, SME Board, ChiNext, Sci-Tech Innovation Board and New Third Board, and offers professional support and compliance protection for clients' development in the complex business environment with ever-changing rules.