The government and public legal service team at King & Capital has accumulated a wealth of experience and gathered abundant talent. It can provide all-round, comprehensive, and multilevel legal services for government departments at all levels. It has participated in a number of non-profit public legal services, gaining sound performance and reputation.

The team has gathered a group of experts, scholars, senior partners, senior lawyers and professional lawyers well-versed in government legal services. All graduates of renowned law schools, the lawyers boast a heightened sense of political awareness, a profound theoretical foundation, rich experience in government legal services and knowledge of the process for providing such services. For many years, the team has been committed to theoretical research and practical exploration, being a sincere and disciplined legal service outfit with outstanding professional capabilities that prioritize the client's interests above all else. With many years of experience in providing integrated services for government departments, institutions, social organizations, industry associations, state-owned enterprises and state-owned holding companies, the team has formed a set of normalized business processes and standardized legal service systems during the service process. Multiple project groups exist within the team, capable of meeting legal requirements in increasingly complex social management.
Expand
Customer service
National Toll Free:400-700-3900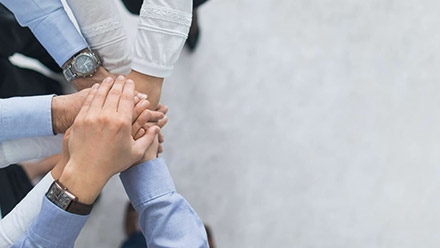 Related teams
Service by heart is trustworthy
Business
Government daily legal counsel and special legal services

Provide daily legal consultation and legal opinions, participate in the review of specific administrative actions; represent cases, take part in the handling of letters and calls; participate in the drafting and demonstration of local legislation; provide the government with the latest legal information; bear a part in the formulation of government regulatory documents; carry out special legal training and provide daily legal consultation to promote administrative work under law; participate in the handling of emergent group incidents and social public incidents; assist in standardizing related work systems, discretionary rules concerning administrative law enforcement, and formats and texts of law enforcement document according to law; regularly visit government departments to provide legal services; publicize the rule of law to the government and its staff, influence their administrative law enforcement concepts and behaviors, standardize the exercise of administrative power, improve the level of government administration according to law, and ensure and promote the construction of a legal government and a legal society; and other legal affairs entrusted by the government.

Administrative reconsideration and administrative litigation

Administrative reconsideration and administrative litigation are traditional government legal service business of this law firm. Over the years, the law firm has handled more than 500 administrative cases. With the development of society, there are more and more administrative disputes. In control of market behavior, daily administrative management, and administrative law enforcement supervision, different opinions will emerge between government and the supervised. In this instance, lawyers conduct research and demonstration, strengthen the review of the legality of specific administrative actions, and propose amendments on the compliance and procedure of drafting and forming law enforcement documents and the forms in a timely manner to reduce the occurrence of administrative disputes from the source; After disputes occur, actively promote mediation on the basis of law, give full play to the active mediation function of the administration and the judiciary, and resolve disputes; actively protect the legitimate rights and interests of administrative agencies in accordance with the law. Resolutely safeguard the lawful specific administrative actions of government agencies, resolutely support the legitimacy of the actions of administrative agencies, and strive to protect the government's good reputation in accordance with the law. Strengthen administrative training for administrative law enforcement personnel in accordance with the law, enhance their awareness of administration under law, and cooperate with the government to train administrative personnel in political literacy, moral construction, and professional ability to improve their ability and level of administration according to law.

Participate in the drafting and demonstration of laws and regulations and the review of the legality of major administrative decisions

Provide government with legal opinions on legal issues involved in major investment, PPP financing, major project construction, and major livelihood work; participate in the restructuring of state-owned enterprises; provide legal services on matters related to the reconstruction of old cities and old villages, government infrastructure construction, and rural reconstruction;

Participate in the research, drafting, and legal argumentation of local regulations, rules, and regulatory documents; participate in making government major administrative decision, and make suggestions on the legality of policies and regulations formulated by the government;

assist the government in the collection and compilation of relevant laws, regulations, and policies; assist the government to plan and organize legal publicity and education activities;

Participate in major administrative decision-making, conduct legality review, actively assist the government in implementing the government legal advisory system, establish a team of legal advisers for government legal institutions, and ensure that legal advisers play an active role in making major administrative decisions and promoting administration under law.

The legal business concerning supervision of internet finance by government

The concept of "openness, equality, collaboration, and sharing" on the Internet has penetrated into traditional financial formats. Accordingly, an innovative financial service is derived from the transformation of the original financial format. It is a new financial business model in which traditional financial institutions and Internet companies (practitioners) use Internet technology and information and communication technology to realize financing, payment, investment and information intermediary, information matching, and loan assistance services. It covers crowdfunding, online loans, third-party payments, online wealth management, online financial product sales, financial intermediaries, loan assistance services, financial e-commerce, consumer finance, digital currency, blockchain, Internet insurance, online small loans, etc. With the further development of Internet technology and further integration with traditional finance, this field has become more extensive, the government needs to supervise this business field, prevent the related illegal fund-raising and control the concerning finacial risk. For such businesses, the government and public legal service team of King & Capital Law Firmhas many years of rich experience and performance.

The legal services for supervision on financial derivatives by government

Since the government and public legal service lawyers of King & Capital Law Firm have served as perennial and special legal advisers for government departments, they have been entrusted by government departments at all levels to participate in the compliance inspection, due diligence, and verification of high-risk businesses concerning supervision on financial business formats by government. For field inspection and compliance training on pawn, financial leasing, commercial factoring, financing guarantee, exchange and private equity, they have a set of complete work processes and rick experience.

The legal services for civil and commercial business conducted by government

In administrative management, the government issues specific implementation measures concerning economic policies for economic development. In the following implementation measures: infrastructure construction, government bond issuance, factor market construction, PPT projects, investment and financing projects, government' support for industries and key areas, and control of fund operations, a large number of civil and commercial legal businesses emerge, which involve the signing of relevant civil and commercial contracts with enterprises, companies, organizations, and associations, requiring lawyers to draft or review contracts to reduce risks. Furthermore, in the implementation of the above measures, civil and commercial disputes occasionally occur, and professional consultation and litigation agency by lawyers familiar with government services are required. The legal services provided by King & Capital lawyers for government's civil and commercial business have been recognized and praised by government agencies.

The legal services for capital market business conducted by government

Under the guidance of the government, the establishment of factor markets and transaction markets, investment and financing, corporate mergers and acquisitions, cross-industry mergers and acquisitions, vertical and horizontal mergers and acquisitions, etc., occur from time to time. For these, lawyers can provide professional guidance and professional legal services.

The government's prevention and treatment of illegal fund-raising and criminal risk prevention

For many years, the King & Capital lawyers have been participating in the prevention of illegal fund-raising, providing professional legal services for the government to suppress illegal fund-raising, participating in legal analysis, legal research and judgment, and process combing in the handling process, participating in many illegal fund-raising cases handled by the government, and providing legal training and professional consultation for preventing duty crime.