Based on the rich experience and extensive legal resources of lawyers in various professional fields, King & Capital has formed five multidisciplinary and multi-field special legal service centres: the Centre for Enterprise Legal Risk Prevention and Control, the Centre for African Legal Affairs, the Centre for Family Trust Legal Services, the Centre for Internet Finance Legal Services, and the Centre for Cultural Industry Legal Services. Through the integration and interaction of business departments in various professional fields, we give full play to the advantages of a demarcated division of labor and team cooperation, forming a strong and comprehensive litigation and non-litigation legal service platform to provide clients with one-stop legal services.
Expand
Customer service
National Toll Free:400-700-3900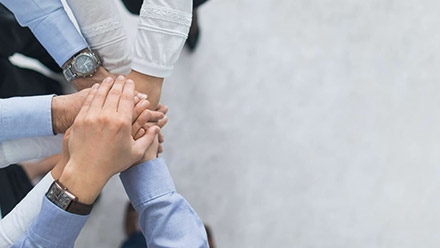 Related teams
Service by heart is trustworthy
Business
The Centre for Enterprise Legal Risk Prevention and Control

King & Capital set up a risk prevention and control department and a centre for enterprise legal risk prevention and control in 2012. The team specializes in legal risk management research and project implementation. Focusing on the systematization and informatization construction of corporate legal risk management, the centre has taken the lead in completing the modularization and informatization construction of corporate legal risk management in China. It has provided legal risk management services for many domestic large enterprise groups, and formed a standardized process and mode for service.

The King & Capital Law Firm has prominent advantages in providing legal risk management service. It takes a leading position and are proficient in litigation. The King & Capital lawyers have summarized various legal risks that are prone to occur in the process of corporate management and operation from a large number of litigation cases they represent, and transformed these lessons that other companies have paid a huge price into valuable experience in serving customers, prompting us to provide customers with more in-depth and accurate legal services, and assist enterprises in comprehensively preventing legal risks in management and operations.

Relying on a professional team of lawyers and profound legal resources, the center provides clients with comprehensive and multi-level legal risk management services. The service content includes: building comprehensive legal risk management system and special legal risk management system, providing major corporate legal risk management solutions and building legal risk management information system, etc. In addition, the team lawyers can customize personalized legal risk management services according to customers' needs and actual conditions, and realize corporate legal risks management through professional and systematic risk identification, quantitative evaluation, analysis and evaluation, and formulation of control measures to help enterprises consolidate their comprehensive strength in risk management and enhance their corporate value and core competitiveness.

African Legal Affairs Centre

The Centre for African Legal Affairs is jointly established by the China-African Industrial Cooperation and Development Forum and King & Capital. It is committed to providing legal support for the investment of Chinese enterprises in Africa, helping enterprises avoid investment risks and develop smoothly, in order to promote the healthy development of China-Africa economics and trade.

In October 2000, the first ministerial meeting of the Forum on China-Africa Cooperation was held, marking that China-Africa relations reached a new historical height. The development of the political field between China and Africa has promoted major breakthroughs in economic and trade cooperation. In 2011, China-Africa trade volume reached 166.3 billion U.S. dollars, and in the meantime, Africa became the main destination of Chinese overseas investment. Chinese companies' investment in Africa is meeting new historical opportunities. However, due to the differences in politics, economy, military, society, customs, etc. between China and African countries, there are many risks and uncertain factors in Chinese companies' investment in Africa. In order to help Chinese companies understand Africa and avoid investment risks, the China-Africa Industrial Cooperation Development Forum and King & Capital Law Firm jointly initiated the establishment of the "African Legal Affairs Center" in the context of China-Africa cooperation.

Family Trust Legal Affairs Centre

The lawyers of King & Capital Family Trust Legal Affairs Center have the ability to research and develop various family trust products and rich practical experience in establishing domestic and overseas family trusts. They can tailor family development strategies, family charters, and family business investment and financing plans for entrepreneurs and provide special legal services such as family governance structure design, domestic and overseas family trust structure design, investment fund and charity fund structure design, taxation and identity planning for high net worth clients to help them realize protection and development, risk isolation and sustainable inheritance of family wealth. In addition, they also can put forward protection opinions and suggestions for personal safety of entrepreneurs. This lawyers team is in the leading position in the fields of family trust and family governance.

The King & Capital Family Trust Legal Affairs Center (FTLAC) is composed of nearly 20 professional lawyers including nine partners and consultants. Most of the lawyers graduated from prestigious law schools at home and abroad with masters and doctorates in law. Some lawyers also have professional degrees in finance, management, and international trade. Among the practicing lawyers, 3 have doctoral degree, 2 are full professors, 3 are STEP Affiliate Members, and 1 is an expert in wealth management and financial industry standards. The practice area spans multiple disciplines such as law, taxation, finance, management, and criminal proceedings.

Internet Financial Legal Affairs Centre

Internet financial services are innovative, forward-looking, socially public, open to information, and non-regional restrictions, which determine that the implicit legal relationships are numerous and intersecting, which makes the demand for Internet financial legal services more complex and individualized. For this, the Internet Financial Legal Affairs Center of the King & Capital Law Firm has integrated the elite team of lawyers of the firm's corporate business department, financial department, criminal proceedings department and civil and commercial proceedings department to provide customers with such services as Internet financial business process design, internal risk control design, legal structure design of financial products, industry supervision analysis and consultation, financial criminal risk prevention and control on illegal pooling of public deposits and illegal fund-raising, due diligence, issuance of legal opinions, civil and commercial proceedings, criminal proceedings and other services including evidence custody, lawyer witness, etc.

The Internet Financial Legal Affairs Center is an innovative legal affairs center established by King & Capital according to clients' needs. Its business scope covers third-party payment, P2P network lending, crowd-funding, innovative Internet platform of financial institutions, Internet banking and Internet financial big data.

Cultral Industrial Legal Affairs Centre

Relying on its own deep legal resources and professional quality, King & Capital's Cultral Industrial Legal Affairs Centre focuses on the institutional mechanism, policy environment, market system and financial services for the cultural industry's development. According to the characteristics and patterns of the cultural industry, it is committed to studying the intellectual property attribute of the cultural industry, cooperating with government, universities and NGOs to provide professional wisdom and develop the legal service industry. It also aims to promote the development of the cultural industry and establish a compound intellectual property strategy which combines copyright, patent right, trademark right, trade secret right and anti-unfair competition.

Cultural industry (also known as cultural creative industry), as a new economic development model based on cultural innovation, is internally connected industry clusters that provide cultural experience for the public and takes creation and innovation as the fundamental means, cultural content and creative achievements as core values, and intellectual property realization or consumption as a transaction characteristic, including the creative groups engaged in broadcasting, film and television, animation, audio and video, media, visual arts, performing arts, crafts and design, sculpture, environmental art, advertising decoration, clothing design, software and computer services, etc. According to the national development plan, the cultural industry will gradually become a pillar industry of the national economy. In July 2014, the first national cultural industry innovation experimental zone with 78 square kilometers of the "Beijing Central Business District (CBD)-Dingfuzhuang" area as its core bearing space was established in Beijing. Intellectual property rights are the foundation for the creation and existence of cultural industries and the prerequisite for promoting cultural innovation and development. The formation of the entire industrial chain of cultural industries cannot be separated from the protection provided by the intellectual property legal system.