The King & Capital Law Firm has a well-earned reputation as one of the most prominent criminal defense law firms in China. Our criminal lawyer team provides many criminal legal services for our clients, such as criminal defense, and criminal compliance counsel.
A Skilled and Experienced Team
The criminal lawyer team of King & Capital Law Firm was founded by national leading criminal defense attorney Tian Wenchang. After more than two decades, it has developed into a top-rated firm with nearly 100 members who have graduated from top law schools at home and abroad. Most of them are well-known legal scholars and experts, and with extensive experience in judicial affairs. Our team is professional because we not only master legal theory but also have rich experience in judicial practice.
Criminal Defense Classic Cases
Lawyers with the King & Capital Law Firm Criminal Defense Section have handled thousands of criminal cases with positive results in a wide range of criminal charges.
Some of our cases include:
Liu Yong leading a gangland-like criminal organization Case
Wu Ying's fundraising fraud Case
Wen Qiang's bribery Case
Huang Guangyu's illegal business operations, insider trading and unit bribery Case, etc.
Meanwhile, we have made outstanding contributions to protect the legitimate rights and interests of enterprises and natural person clients by providing special and perennial legal counsel services. Our title as one of the top firms comes from the history of countless cases that we have won and such kind of services we offered.
A Unique Training System
To train talents, we have gradually formed a special training system, which includes a combination of practical skills and theoretical learning, and integrates legal profession with other disciplines. Through the establishment of the standard of " Independent Lawyer Credentials to Appear and Defend in Court" and an internal systematic training mechanism, we can adhere to the principle of "Quality First, Steady Expansion". The law firm gradually build a criminal talent echelon ranging from criminal lawyers, senior criminal lawyers to "King & Capital's Eight Criminal Defense Elites".
Process Standardization of Business
The King & Capital Law Firm attaches great importance to the standardization of criminal business skills in case agency, as well as teamwork and full-process management. Moreover, having continuous attempts and improvements to the criminal litigation business and compliance business operation mode, it gradually formed its own characteristics. The summary and research of criminal practice experience is also significant. At present, many monographs concerning criminal practice and theory have been published, covering various fields such as defense practice, the theory of litigation, and legislative suggestions.
Promoting the Rule of Law
There are two training platforms focusing on criminal defense in our firm, which are "King & Capital Defense Lecture Hall" and "King & Capital Criminal Defense Research Center". On these platforms, criminal defense experience from every single case has been summarized, studied and exchanged from perspectives of criminal practical skills and criminal defense theory. For over 20 years, King & Capital criminal lawyers have always had the pursuit of aim of the rule of law, especially in "supporting judicial reform with defense" and "advancing legislation with individual cases."
International Connection with Experts
The criminal defense department of the King & Capital Law Firm works closely with many experts, the relevant authorities and international organizations from all over the world. Meanwhile, our partners are also engaged in giving seminars on various aspects of criminal law to professional associations and companies. Therefore,we can share dynamic information in time.
Expand
Customer service
National Toll Free:400-700-3900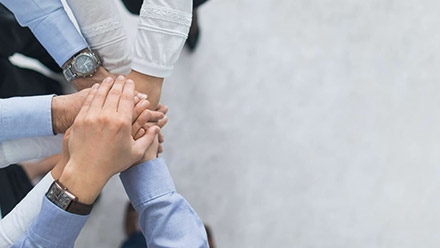 Related teams
Service by heart is trustworthy
Business
(1) Consultation

(2) Review

(3) Training

(1) Defense in public prosecution cases (involving investigation, review and prosecution, first instance and second instance)

(2) Defense in death penalty review procedure

(3) Defense in trial supervision procedure

Criminal Litigation Agency

(1) Representation of victims in public prosecution cases

(2) Litigation agency in private prosecution cases