In overseas investment, foreign M&A transactions, cross-border dispute resolution, foreign-related civil and commercial litigation and foreign-related criminal cases, you need reliable senior lawyers in these fields who can seamlessly connect with overseas.
All of the main partners at King & Capital's Foreign-related Legal Affairs Department have more than 15 years of experience in practice, being also proficient in Chinese laws and regulations, familiar with overseas investment, international legal rules and foreign dispute resolution. They also have relevant education and working backgrounds in top overseas law schools. Five members of the team have obtained doctorates, with the others all holding master's degrees. Their experience of studying and working in the United Kingdom, United States, Japan, South Korea, Germany, Italy and other countries has deepened their understanding of the cultural background, legal environment and communication context of overseas clients. They can therefore provide the best quality solutions for your foreign-related legal service needs.
Since its establishment in 2012, the Department has set-up stable cooperative relations with dozens of law firms in different jurisdictions, covering Asia, Europe, America, Australia and Africa.
In the following jurisdictions, King & Capital lawyers can assist clients in investment negotiations, grasping legal risks, or providing dispute resolution and litigation services:
The United Kingdom, Germany, France, Sweden, Switzerland, Italy, Hungary, Greece, Spain, Portugal and other European countries;
The United States, Canada, Brazil, Chile, Ecuador, Bolivia, Mexico and other American countries;
South Korea, Japan, Singapore, Cambodia and other Asian countries as well as Hong Kong and Taiwan;
Kenya, Malawi, Mauritius, Ghana, Nigeria, Zambia, Tanzania, Morocco, Senegal and other African countries;
Australia and New Zealand.
King & Capital currently maintains healthy and frequent academic exchanges and project cooperation with relevant government departments, professional institutions and law firms in the United Kingdom, the United States, Canada and Japan. With some of our partners, we have established long-term business cooperation relations.
Expand
Customer service
National Toll Free:400-700-3900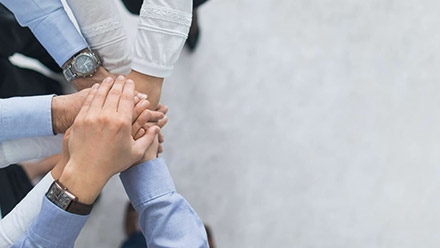 Related teams
Service by heart is trustworthy
Business
Helping clients to search and interpret the current legal system in China and many other countries and choose appropriate investment methods and market entry strategies;
Preparing, reviewing and revising legal documents in Chinese and several foreign languages;
Finding reliable and suitable foreign cooperative lawyers on behalf of clients.

Cross-border Dispute Resolution

Providing clients with one-stop solution for international arbitration or litigation involving foreign courts for Chinese clients;
Recommending and helping clients select excellent practicing lawyers in governing laws' jurisdictions, and guiding and assisting clients in safeguarding the best interests of clients.

Foreign-involved civil and commercial litigation

Representing clients inside and outside China to participate in court proceedings, guiding clients in collecting evidences formed outside China to complete notarization, certification and translation, and participating in the whole process of litigation within the territory of China.

Foreign-involved criminal litigation

Providing criminal defense services to foreigners in China;

Assisting Chinese citizens accused in foreign countries by instructing local lawyers in criminal defense;

Representing victims to claim their legitimate rights and interests in criminal cases.

Lawyers in King & Capital have extensive and practical experience and have represented a considerable number of such cases attracting the attention of domestic and foreign media.

Representing clients inantitrust litigations;

Responding to anti-monopoly administrative investigations;

Advising clients in merger control filings, and Providing anti-monopoly compliance and consulting services.

Korean language legal services

Most of the members of the Korean legal services team have received doctorate and master's degrees in law from famous universities in South Korea. The team has rich experience and performance in Korean enterprises' investment to China and Chinese enterprises' investment to Korea, China-Korea trade, cross-border mergers and acquisitions and etc. The team is providing legal advice to the Korea Chamber of Commerce in China, Korea International Trade Association (KITA), Korea Creative Content Agency (KOCCA) and other institutions and multinational enterprises.