The environmental energy department at King & Capital traces its creation back to the 19th National Congress of the CPC Central Committee. Noting that building ecological civilization is related to the sustainable development of the Chinese nation, it also stressed that we should uphold the harmonious co-existence between man and nature, and implement the motto that "green waters and verdant mountains are worth their weight in gold and silver". Since the 19th National Congress, specialization in environmental resources trials was carried out and supervision of public interest litigation deepened. This signaled the fast-tracking of legislating ecological civilization. At this time, King & Capital's Environmental Energy and Resources Department was formally established with the aim of becoming China's top specialist law firm in environmental, energy and resources litigation.
The environmental energy and resources department is a professional department that transcends many fields of specialization. It is made up of experts and lawyers from different industries and backgrounds, including judges, legal officers of energy-based central SOE's, directors of resource-based SOE's, foreign-involved lawyers of Top 500 foreign enterprises, experts in international mining arbitration and legal consultants for departments of ecology and the environment. Together, they are dedicated to in-depth research on the historical background, industrial development policies, industrial regulatory trends, judicial standards and legislation in the fields of the environment, energy and natural resources.
The environmental energy and resources department is principally engaged in the following six types of legal services:
(1) Researching and defending environmental energy and resources crimes, with a particular focus on such related fields as environmental pollution, illegal mining, illegal occupation of farmland, illegal solid waste disposal and dereliction of duty in environmental supervision;
(2) Administrative review and litigation in environmental energy and resources, with a particular focus on enterprise closures caused by environmental pollution and mixed administrative-criminal judicial affairs involving the environment;
(3) Dispute resolution surrounding compensation for environmental pollution;
(4) Environmental crimes and dispute resolution surrounding mining resources crimes;
(5) Environmental compliance and environmental impact assessments;
(6) Dispute resolution in other environmental, energy or resources fields.
Expand
Customer service
National Toll Free:400-700-3900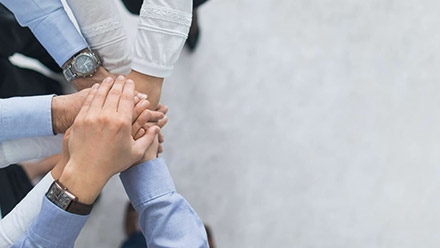 Related teams
Service by heart is trustworthy
Business
Criminal defense for the crime of environmental pollution;

Environmental administrative review and administrative litigation;

Compensation for environmental pollution;

Environmental administrative permits and administrative punishments;

Environmental public interest litigation.

Criminal defense for energy crimes;

Energy administrative permits;

Energy administrative punishments;

Energy dispute resolution.

Criminal defense for resources crimes;

Administrative permit for mining resources;

Administrative punishments for mining resources;

Administrative review and hearings for mineral resources;

Dispute resolution involving mining.