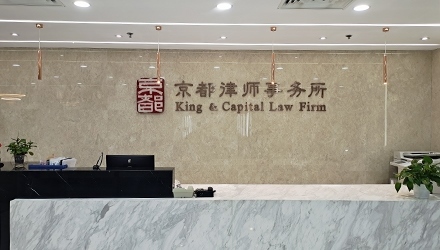 The Shanghai branch of Beijing King & Capital Law Firm was established in 1999, which has won high appraisals for its high-quality talents and high-quality services in the legal service fields of finance, securities, and corporate business in Shanghai. It has successively won the honorary titles of 2006-2007 and 2009-2010 "Civilized Unit of Shanghai Jing'an District".
The Shanghai branch currently has five partners and more than 20 practicing lawyers, all of whom graduated from well-known domestic law schools such as China University of Political Science and Law, Jilin University, East China University of Political Science and Law. Overseas students, lawyers with double education and master's degree or above account for a considerable proportion. Many lawyers also have foreign work experience and can work fluently in English and Japanese.
An excellent team of lawyers is the cornerstone of a law firm's success. King & Capital Law Firm has always focused on absorbing comprehensive talents with diversified capabilities from all over the country and through various channels to build a diversified and professional team of lawyers. It is based on the emphasis on talents that King & Capital Law Firm has established an effective talent introduction mechanism, and all hired lawyers have undergone strict selection and training. In a relatively short period of time, the Shanghai branch has quickly assembled a team of lawyers with high quality and professional expertise. They actively carry out academic research and theoretical discussions, and pay attention to combining legal expertise with lawyers' practice.
In addition to the traditional legal business, the King & Capital Shanghai branch has also achieved outstanding performance in non-litigation business. The team lawyers have served as the legal consultant for many multinational companies or financial institutions, foreign-invested enterprises, state agencies, and domestic and foreign enterprises and institutions, providing them with legal services concerning trade, investment, intellectual property, finance, securities, real estate, company restructuring and listing, international financing, litigation, etc.
Lawyer Wang Zhong, director of the Shanghai branch, is currently a member of the China Law Society, the Criminal Professional Committee of the All China Lawyers Association, and the Shanghai Overseas Chinese Chamber of Commerce; he also serves as the independent director of Jiehua Holdings Co., Ltd. and independent supervisor of Prospect Co., Ltd. (Hong Kong listed ). Since practising as a lawyer in 1993, Wang Zhong has accumulated a wealth of work experience, is good at handling complicated legal affairs, and has strong planning capabilities. He has undertaken a large number of legal services involving financing, mergers and acquisitions, real estate, bancassurance, and capital markets. Furthermore, He has won many honorary titles such as outstanding civil and commercial lawyer in Jing'an District, Shanghai, and civilized employee in Jing'an District.
Shanghai is an international metropolis, where a large number of legal services feature internationalization and transnationalization. King & Capital Shanghai branch provides services for customers from different countries and regions, and with different languages and cultural backgrounds. Therefore, Chinese, Japanese and English are the daily working languages of the team lawyers. King & Capital Shanghai branch has established close and friendly cooperative relations with many foreign law firms, so that the lawyers can obtain timely assistance from these colleagues when handling clients' business.
Expand
Contact information
Address:

Room 3903A, Nanzheng Building, 580, Nanjing West Road, Shanghai,200041
Fax:

021-52341011
Zip code:

200041
Number:

021-52341066 52341099
E-mail:

shanghai@king-capital.com