King & Capital Law Firm Joins the China Association of Plastics and Aesthetics
On March 24th 2021,King&Capital Law Firm joined the China Association of Plastics and Aesthetics,becoming a member institution.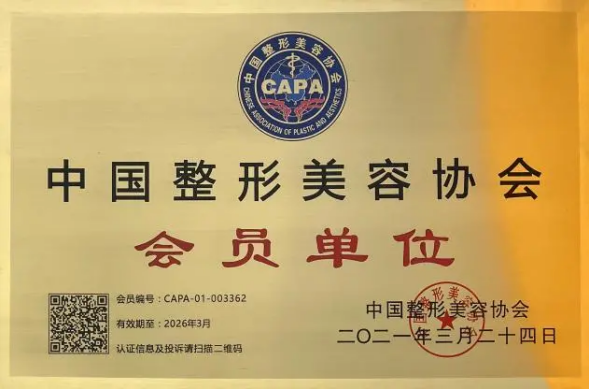 Member institution of the China Association of Plastics and Aesthetics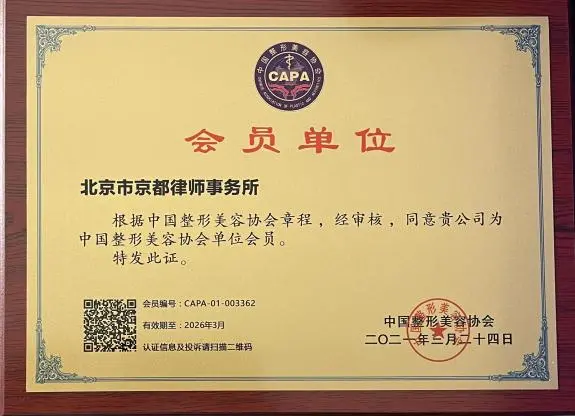 King&Capital Law Firm joins the China Association of Plastics and Aesthetics

Recent years have seen a surge in the development of aesthetic medicine.With the industry maintaining steady growth in China,relevant laws,regulations and policies have also been gradually improved.Despite increasingly stringent supervision,rapid growth and a surge in the number of aesthetic medical institutions pose various far-reaching risks for the industry.The importance of preventing legal risk for aesthetic medical institutions is therefore acute.

The medical legal affairs team at King&Capital Law Firm closely follows the latest legal developments in aesthetic medicine.It boasts considerable experience in handling civil and commercial litigation and arbitration in the fields of investment in medical industries and compliance management.By joining the China Association of Plastics and Aesthetics,we aim to strengthen the input of professional legal opinions for the industry,provide clients with professional,efficient and precise legal help while guaranteeing consumers'legitimate rights and interests.King&Capital will continue to strengthen exchange and cooperation with various industries,adopt a forward-looking focus to issues involving the industry and provide all with comprehensive legal services.

Established in 1995 as one of the earliest partnership law firms in China(special common partnership),King&Capital Law Firm has always placed the client's needs at the forefront with its firm motto"strive to excel and prove ourselves worthy of trust".We have grown to become a leading large-scale comprehensive law firm in China and Asia,as well as one of the"law firms most trusted by clients".

Established with approval from the Ministry of Health of the People's Republic of China and registered with the Ministry of Civil Affairs,the China Association of Plastics and Aesthetics(CAPA)is a first-class civil organization.The meeting to establish the CAPA was convened at the Ministry of Health's Party school on May 16th 2009,with formal registration being done at the Ministry of Civil Affairs'Civil Organizations Administration on July 27th 2009.It is a non-profit social organization voluntarily comprised of hundreds of relevant institutions and individuals engaged in clinical,pedagogical and research work in plastics and aesthetics.It has established 39 second-class branches such as the plastic and reconstruction surgery branch,the micro-invasive and dermatological plastics and aesthetics branch,the stomatological plastics and aesthetics branch and the civil institutions for medical aesthetics branch.The Association assists government departments in strengthening self-disciplinary construction for the industry,builds and regulates an orderly market for plastics and aesthetics,promotes a constant increase in the level of technique and service in China's plastics and aesthetics industry,safeguards the legitimate rights and interests of workers and actively contributes to the development of China's plastics and aesthetics industry.