Latest Results
Edward Huang, lawyer, from King & Capital law firm was invited to attend " Tanzania Theme Day"
Time:2014-08-20
Source:
The Author:Edward Huang
Browse:
Print
Font Size:T|T
On August15, 2014, Edward Huang, lawyer, was invited to attend "Tanzania Theme Day" held by the Tanzanian embassy in China to discuss the potential opportunities and challenges involved in the future Sino-Tanzanian economic cooperation. This activity also aims to celebrate that China and Tanzania have established diplomatic relationship for fifty years.
Edward Huang, lawyer, talked about how he perceives the legal risks of investment in Tanzania. He pointed out that over the past years, Chinese investors faced plenty of legal risks, including issues in labor, tax, and finance, in practicing the Go Out Strategy initiated by our government due to the multifaceted differences between China and Tanzania's cultural and national conditions. ALAC (Africa Legal Affairs Center), as the only Chinese organization specializing in serving investors in Africa, has accumulated rich political and legal resources since its foundation, and they are continuing their efforts to offer better and more comprehensive services, acting as a guardian to potential investors.
Edward Huang, lawyer, is both a partner of King & Capital law firm and a member of ALAC. He has been engaged in fields such as FDI, overseas investment and M&G, contracts, and finance, accumulating rich investment expertise and knowledge over the last decade.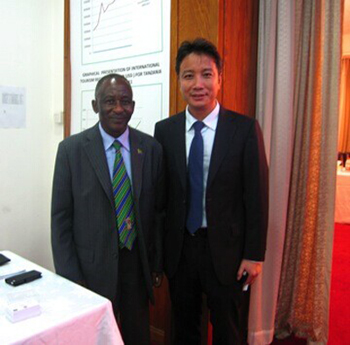 Edward Huang and Tanzanian embassy, Abdulrahaman A.SHIMBO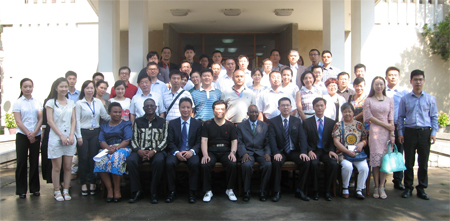 Edward Huang (the third one from left of the first row)